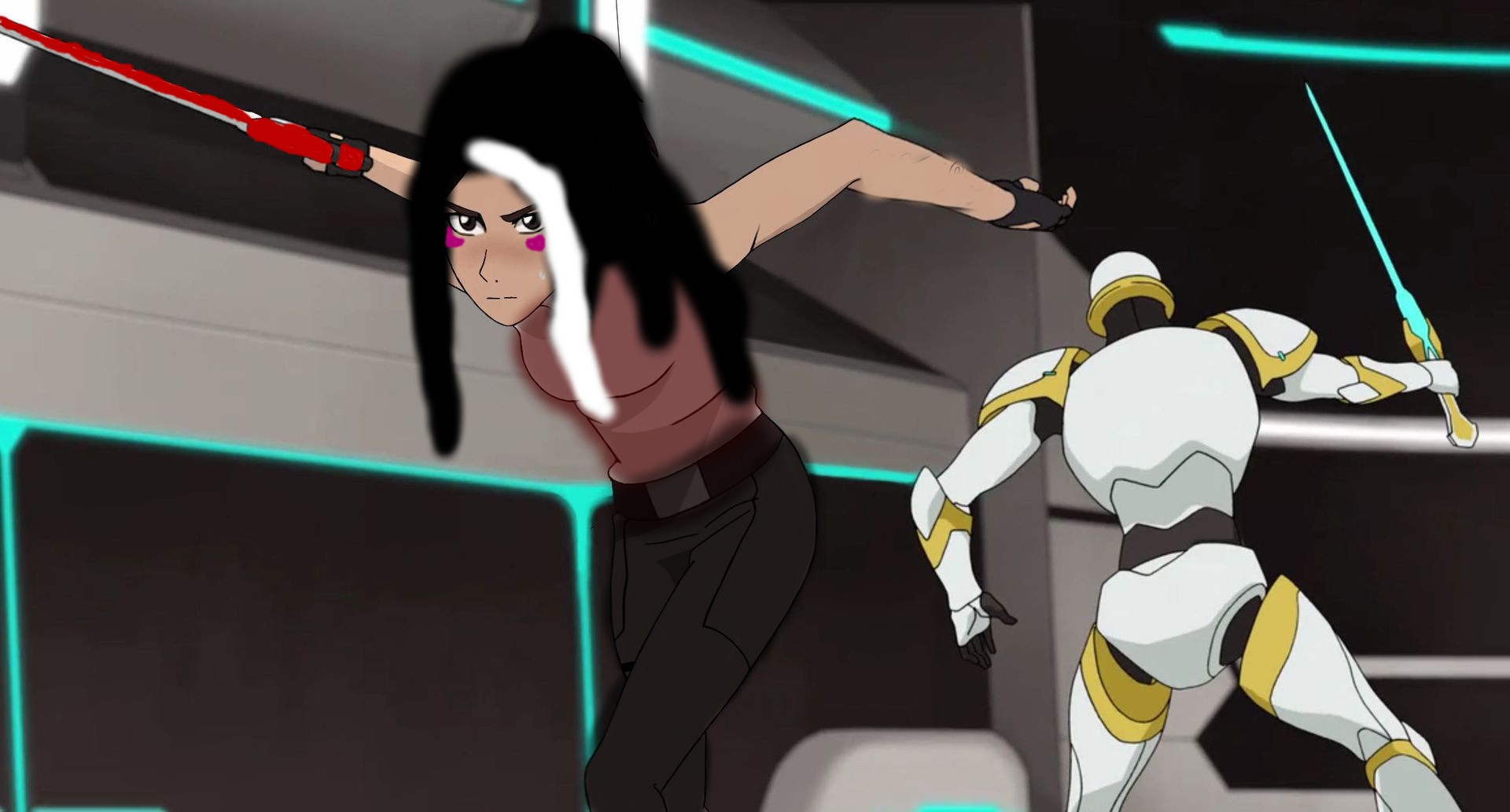 Full name: Rayla Akira Tanaka
Species: Human-Altean Hybrid
Nicknames: Ray, The Defender, the fallen soldier
Lion: Red(After Keith went to Black)
Bayard: Sword
Personality: Rayla loves to crack random jokes at the most random moments, which earned her and Lance the title of the "Prankster Paladins".Even though she likes jokes, she also trains a lot to make sure she is ready for anything that gets thrown her way. She is also a natural-born leader, sometimes taking the lead when Keith goes off on another mission. Rayla is also very good with computers and is often up at 2 am with Pidge, helping the Green Paladin access different Altean things. She likes going to the space mall with Hunk, gathering ingredients for meals, and getting cooking lessons.
Reason for becoming a Paladin: To find her parents and stop Zarkon from hurting anyone else
How she became a Paladin: Rayla was a sleeper agent that went to different planets, getting close the planet's ruler to find different weaknesses that would make Zarkon's conquering easier. Nicknamed The Defender, she was also responsible for protecting Zarkon when he was weak. She did not know that she was under the Galra lord's control until she was eventually rescued by Shiro and Keith. Rayla then fought alongside the Paladins in different battles, using the Altean Broadsword given to her by her mother. When Keith started piloting the Black Lion, Rayla became the Red Lion Paladin.
Relationships:Keith(Significant Other),Lance(Best friend),Shiro(Workout buddy),Pidge(Nerd Friend),Hunk(Cooking buddy)
SO that was my oc. Should I make a fanfic with her in it? Let me know in the comments!