I'm not sure if this is the right place for the discussion BUT—
I noticed that somehow there was a distinct lack of screenshots of the bonding moment so I took some myself and went to upload them. But for whatever reason whenever I do it pops up with the error message of:
"The modification you tried to make was aborted by an extension hook"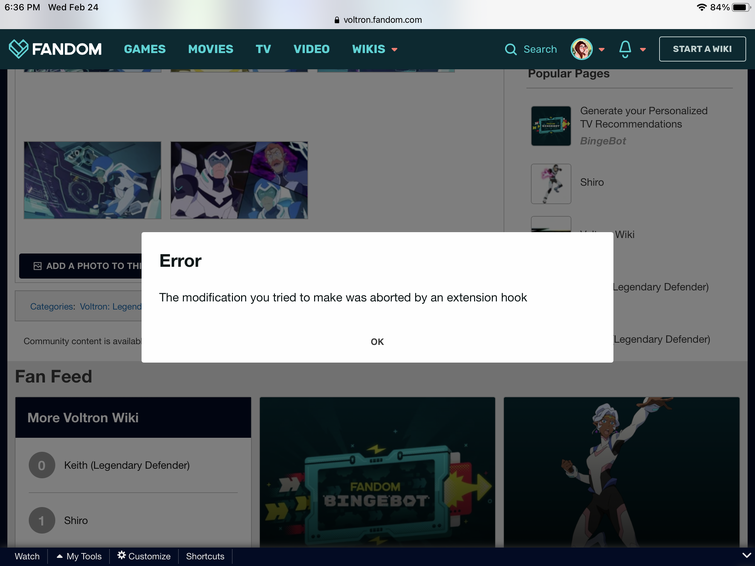 This showed up whether or not I added a caption or how many screenshots I attempted to add at a time. The file names were just default iOS png names, those long strings of letters and numbers or whatever, so I don't see that being an issue either. Plus it was only this one gallery. I was able to add screenshots to other characters' pages just fine, including Keith, Hunk, and Sendak. For Keith, it was even the exact same screenshots, proving that the photos themselves can't be the issue.
Does anyone know how to fix this or what is going wrong?
Side-note: is the term Bonding Moment blacklisted or something?? Every time I try to add a photo to any gallery that has the term Bonding Moment in the caption I get the same message as shown above. Like, what the heck?